Looking for the perfect fishing break?
Your Tailored Fishing Experience
As lifelong anglers, throughout the years we have had the great opportunity to visit countless fishing locations within the UK. We understand anglers are always keen to try something new, often travelling extensively in the pursuit of great fishing hotspots. We only suggest places we can personally recommend and after careful consideration, places that have built up an excellent reputation from actual guest feedback. This quality assurance means you can book your stay with confidence.


We Do All the Hard Work
Whether you're just looking for somewhere locally to fish, a day trip, a weekend break, group booking, or a full family-friendly fishing holiday, we will take care of it.

Based upon your personal requirements, we shall put together a list of suitable suggestions for lakes, accommodation, tackle suppliers and maps to provide your route of travel.
Our Unique, Hassle Free Service
We take care of all the arrangements from start to finish, including bookings and payment plus we will provide detailed information on:
Accommodation
Local tackle stores
Lakes/Pools within your chosen location
Fishing Licences
Maps and Directions for travel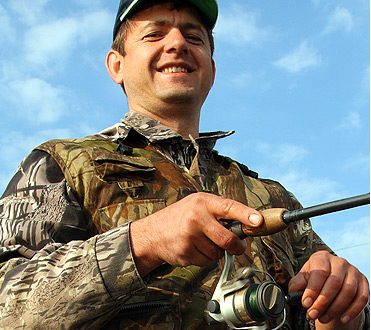 "If you want the break but not the pressure and hassle of all the arrangements, be assured we're here every step of the way"
Complete our Enquiry Form
Go!